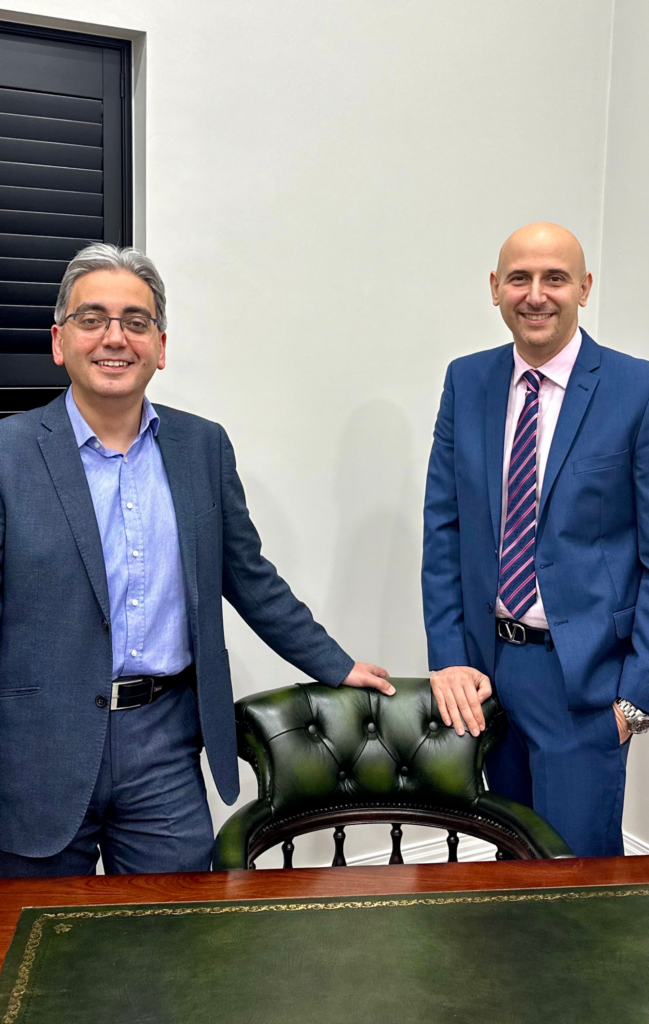 Meet George Filobbos and Mohamed Maher, two accomplished plastic surgeons who work in tandem to deliver exceptional care; their pioneering partnership, brings a fresh and innovative approach to the field of plastic, reconstructive and cosmetic surgery.
The partnership between George and Mohamed is a testament to their shared commitment to delivering excellence in plastic surgery. Their collaboration elevates their collective capabilities. Together, they continue to make a lasting impact on the lives of their patients, offering care of the highest quality and unwavering support at every step of the way. Mohamed and George's partnership represent a groundbreaking shift in how plastic and reconstructive surgery is practiced, offering patients an unparalleled level of expertise and care by two accomplished consultants at every step of their journey and beyond.
Patients have the unique advantage of being under the care of two exceptional consultants, both in consultation and during surgical procedures. George and Mohamed not only provide comprehensive consultations and expert guidance, but they are also personally involved in the surgical process, ensuring that patients receive an unparalleled level of expertise and attention from the initial visit through to the operating theatre. This dual role of consultation and hands-on surgery distinguishes their practice in the field of plastic surgery, offering patients a truly holistic and seamless healthcare experience.
These two accomplished surgeons work together seamlessly, bringing their unique expertise and patient-centered approach to the world of plastic surgery. Mohamed and George's collaborative efforts leads to a comprehensive range of procedures encompassing the entire spectrum of surgical and non-surgical cosmetic and reconstructive surgery. Their holistic approach to patient care has created an established practice with a multitude of satisfied patients that is consistently growing. They are known for their advocacy of safe and responsible aesthetic surgery, ensuring that patients are well-informed, comfortable, and receive the highest quality care throughout their entire journey. Their empathetic bedside manner has earned them the trust and admiration of countless patients, making them a formidable team in the field of plastic surgery.