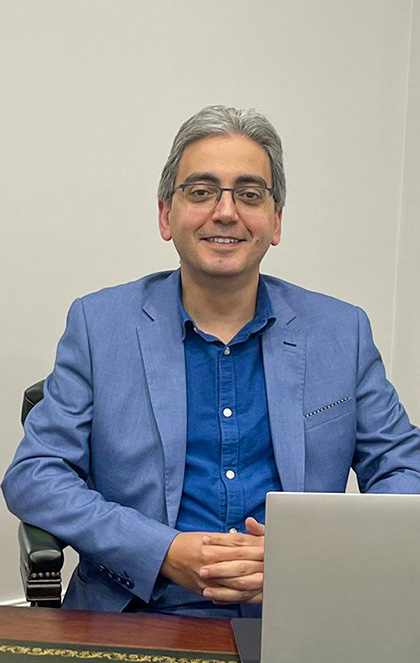 Consultant Plastic, Aesthetic and Reconstructive surgeon
Meet George Filobbos, an esteemed Consultant Plastic and Reconstructive Surgeon, who currently serves as the Clinical Lead for the Plastic Surgery Department at Queen Elizabeth Hospital Birmingham. George's journey in plastic surgery began in the UK, where he underwent comprehensive training and was honoured with the prestigious National TIG (Training Interface Group) Fellowship, specialising in both Cosmetic and Reconstructive Surgery. This fellowship, which holds approval from the GMC (General Medical Council), exemplifies his dedication to excellence in surgical education.
As a testament to his commitment to continuous learning and specialisation, George also completed fellowships in Extremity Reconstruction and Skin Oncology, further refining his expertise. In 2016, he earned the coveted Fellowship of the Royal College of Surgeons in Plastic Surgery (FRCS Plast), a significant milestone in his career. Notably, he is listed on the GMC specialist register for plastic surgery, attesting to his proficiency in the field.
George's contributions to the field of plastic surgery extend beyond his clinical practice. With a prolific background in research, he has authored over 30 research articles in this domain and has been an active participant in various international academic conferences, presenting his findings to peers and professionals alike. Additionally, he holds Masters degrees in Surgery and Wound Healing, which further elevate his qualifications.
Among his many accomplishments, George stands out as the senior author of a comprehensive plastic surgery textbook, a testament to his commitment to advancing the knowledge and understanding of his profession.
George Filobbos is dedicated to providing expert care in a wide range of plastic and reconstructive procedures, ranging from breast surgery, body contouring, and facial cosmetic surgery to addressing skin cancers. He is known for his compassionate approach, taking the time to understand his patients' priorities and working collaboratively with them to achieve their desired outcomes. His genuine rapport with his patients has earned him admiration and trust in the medical community and beyond.
With a track record of excellence in both academic and clinical spheres, George Filobbos continues to be a shining example of the best in plastic and reconstructive surgery, always striving for patient satisfaction and improved outcomes.
Surgical & Non-Surgical Treatments With
Mr George Filobbos