A mole is a skin growth that can appear in different forms, sizes and colours. Many people throughout life will have a mole or multiple moles on their body, however some can be more noticeable than others. You can be born with a mole or it can develop over time at any stage of your life.  Whilst they are typically benign they can be a sign of something more serious, so they should always be monitored for any changes in size or shape. Although they are extremely common, they can cause concern for some, leading to them exploring different removal treatments. The reasons for wanting a mole removal can vary per individual whether that's for cosmetic or medical reasons. 
The main cause of moles is as a result of abnormal cell growth within the skin. However, that doesn't always mean they are a sign of cancer and its more common for people to have moles that are benign and completely harmless. However, there are some factors that can contribute further to the development and growth of moles including:
With all moles and any skin lesions that develop it's important to always get them checked out by a professional. Here at Victoria House Clinic we offer a full body mole check with our medical director Dr George Filobbos.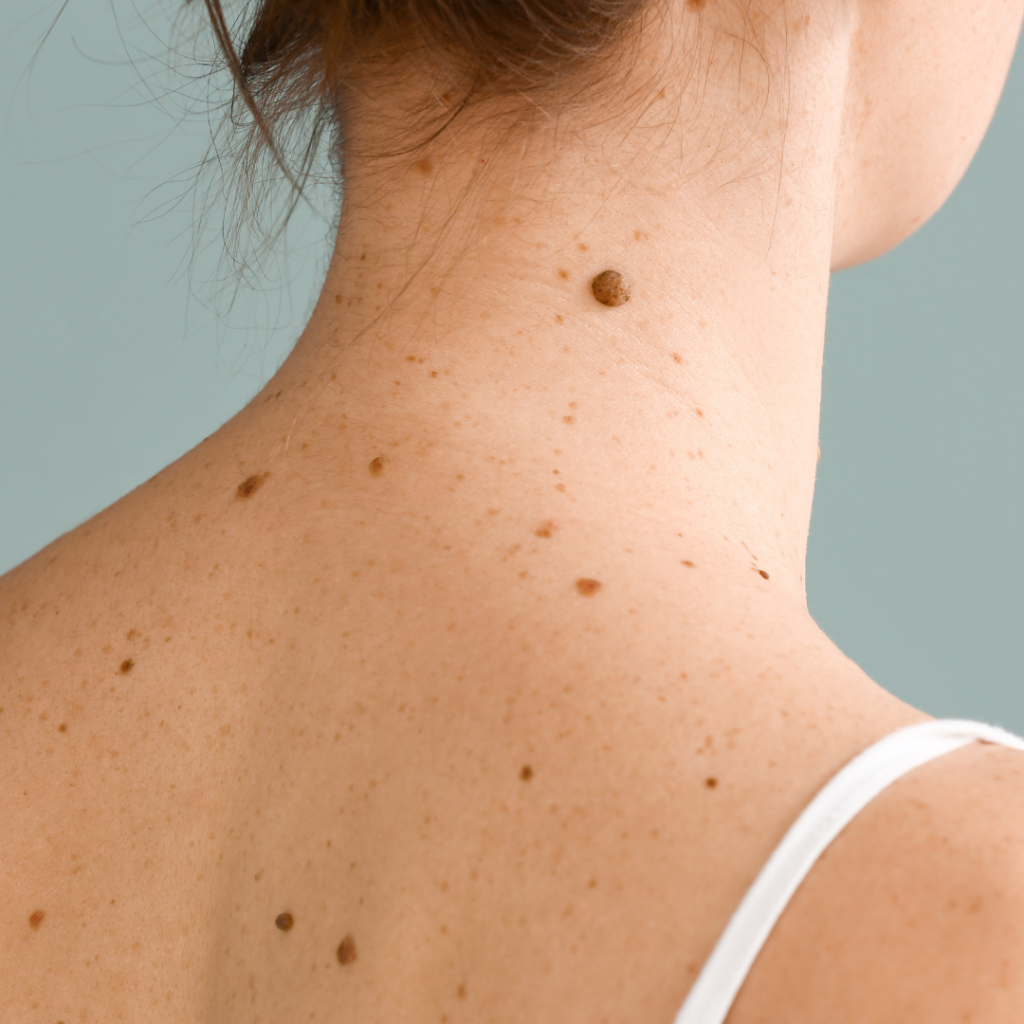 If you are someone that has a mole or multiple moles on your body that you would like to get removed, then we can certainly help. Here at Victoria House Clinic we offer a full mole removal service where we can help with assessments, surgical removal & histology should we believe the mole needs further testing. We're here to support you from beginning to end. 
If you have been advised medically to have a mole removed but have found that the waiting lists are too long, you might be considering private alternatives. We can help offer you peace of mind and provide you with a safe and efficient removal treatment without the need to delay. 
Let us help you feel safe within your skin.