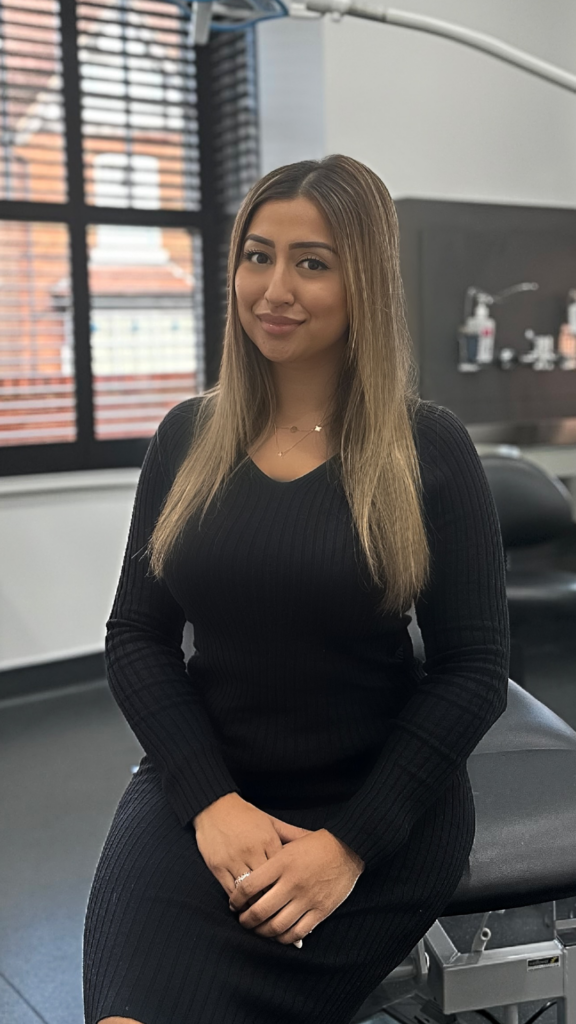 Our Clinic Manager Sindy has over 15 years experience within the beauty and cosmetic surgery industry. Having previously worked at a cosmetic and hair transplant clinic, her favourite treatments are acne and laser hair removal. Sindy has a keen interest in Acne treatment as she has seen first-hand how it can restore a patients' confidence.
Sindy's strong leadership combined with her drive and problem solving skills make her the perfect person to manage Victoria House Clinic.
Sindy enjoys working closely alongside our Medical Director George Filobbos and her experience has given her the tools she needs to execute her role effectively.
Sindy ensures our patients not only have a great journey with us but also an informative one. It's important to her that our patients fully understand their procedures and this all adds up to the highest customer service.
Away from work Sindy enjoys spending her time with friends and family, fine dining and the gym.