Private Skin Cancer Specialists
Skin cancer is the most common type of cancer in the UK and we're pleased to offer a specialist private skin cancer service here at Victoria House Clinic. The service is led by our very own Consultant Plastic, Aesthetic and Reconstructive Surgeons; Mr George Filobbos and Mr Mohamed Maher who are both skin cancer specialists and senior consultants in the NHS. Their expertise in skin cancer is evidenced throughout their portfolio of work and commitment to helping a number of patients across the NHS and privately.
With our private skin cancer service we are able to support patients efficiently without the need for long waiting lists or delays to treatment. Private skin cancer treatments are designed to offer patients awaiting a removal procedure with a quicker alternative to the NHS to help speed the process along and alleviate any pressure that comes with having to wait for surgery. We're here to support you through every stage of the process offering a service that is patient led, effective and supportive. Alongside this our specialist service also includes skin cancer assessment and diagnosis. Meaning our consultant surgeons will assess the area of concern before offering medical advice and required treatment recommendations. We also offer a histology service if we believe any removed moles or excisions need further professional testing. 
So whether you are concerned about a new lump, mole or bump on your skin or have been diagnosed and awaiting a removal procedure our specialist skin cancer team are here to help you. 
Skin Cancer refers to the abnormal growth of skin cells and there are three major types which are: Melanoma, Basal Cell Carcinoma and Squamous Cell Carcinoma. Skin cancer typically develops in sun exposed areas of the body such as the face, scalp, neck, chest and arms, but in some cases it can also develop on areas that are not typically exposed to sunlight. The appearance of any skin cancer can vary per individual, and all of the different types of skin cancers have varying characteristics. 
Melanoma is the most common form of skin cancer, and is actually the fifth most common type of cancer in the UK. This type of skin cancer is directly triggered by exposure to the sun and the pigment in the skin becoming darker via sunlight. Melanoma will typically appear on the skin in the form of a new mole or as a change to an existing mole. 
Basal Cell Carcinoma also referred to as a rodent ulcer typically develops as a shiny, pearlescent lesion and is slow growing. Whereas Squamous Cell Carcinoma is typically a rapid growing lesion that is tender, firm and hard and in some cases the lesion can also be ulcerated.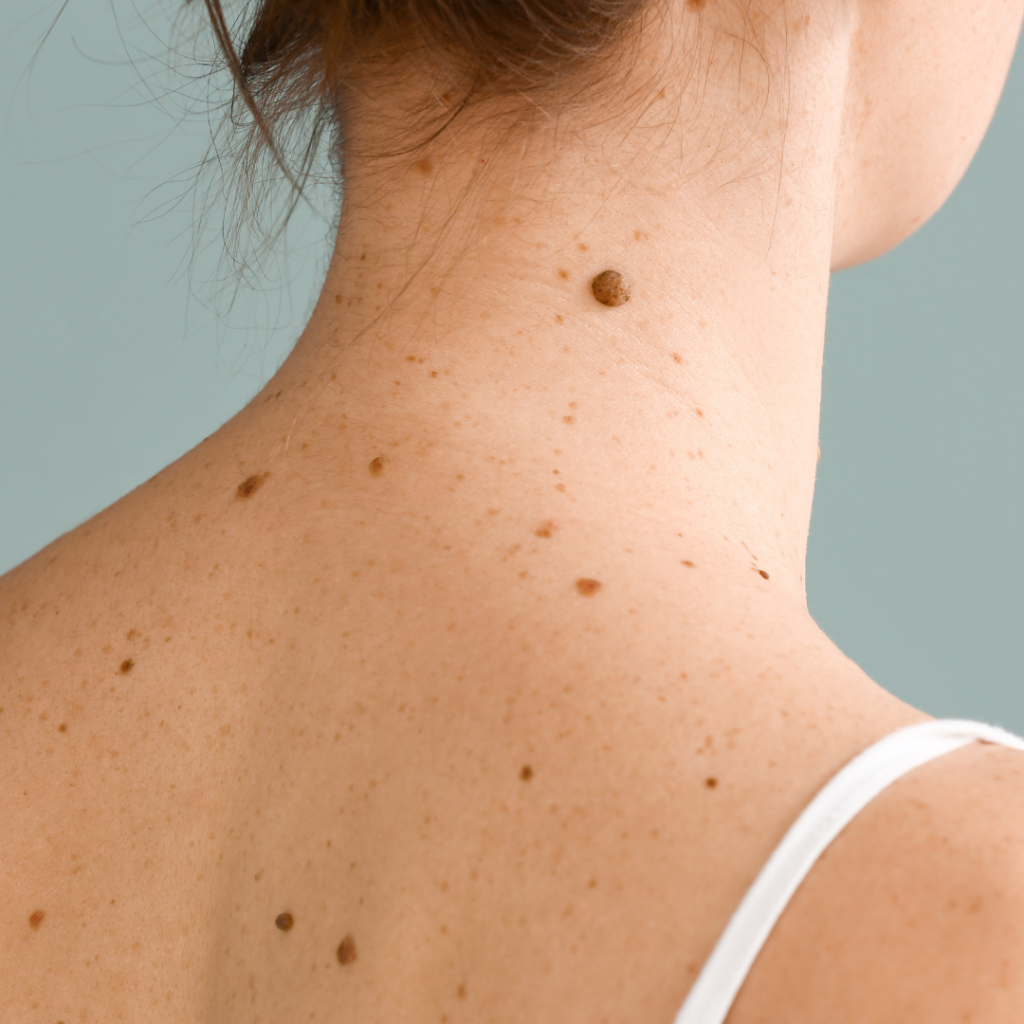 All of our private skin cancer treatments will start with a consultation with our skin cancer specialists. If you are an NHS referral or are someone waiting for a removal procedure but seeking private alternatives then your consultation will be used as an opportunity to talk through the removal procedure and a chance to ask our consultant surgeons any questions. This is a great first step in the process and a chance for you to find out more about what to expect from the surgical procedure.
 If you are yet to be diagnosed and have noticed a new or change in a mole or lesion on your body that you are concerned with your consultation will be in the form of an assessment. We offer full body mole checks where our skin cancer specialists will assess all of the visible moles on your body before providing recommendations and medical advice on any that need removing or further testing. As well as this, we provide full assessment consultations for any growing or new lesions that aren't mole related where our consultant surgeons will again assess the area before providing medical advice and recommendations. 
Our Skin Cancer Specialists
Mr George Filobbos and Mr Mohamed Maher are our consultant plastic surgeons that lead all of the skin cancer assessments and procedures here at Victoria House Clinic, utilising their extensive experience across the medical field to provide patients with a first class service.
As skin cancer specialists and with their own senior roles within the NHS they can provide patients with expert medical advice, opinions and recommendations. The partnership between George and Mohamed is a testament to their shared commitment to delivering excellence in plastic surgery. Their collaboration elevates their collective capabilities. Together, they continue to make a lasting impact on the lives of their patients, offering care of the highest quality and unwavering support at every step of the way.
Patients have the unique advantage of being under the care of two exceptional consultants, both in consultation and during surgical procedures. George and Mohamed not only provide comprehensive consultations and expert guidance, but they are also personally involved in the surgical process, ensuring that patients receive an unparalleled level of expertise and attention from the initial visit through to the operating theatre. This dual role of consultation and hands-on surgery distinguishes their practice in the field of plastic surgery, offering patients a truly holistic and seamless healthcare experience.
To offer the very best private skin cancer services it's important to us that we work with the very best team. If you would like to find out more about Mr George Filobbos and Mr Mohamed Maher then head over to our dedicated teams page to read more about their extensive medical history and expertise.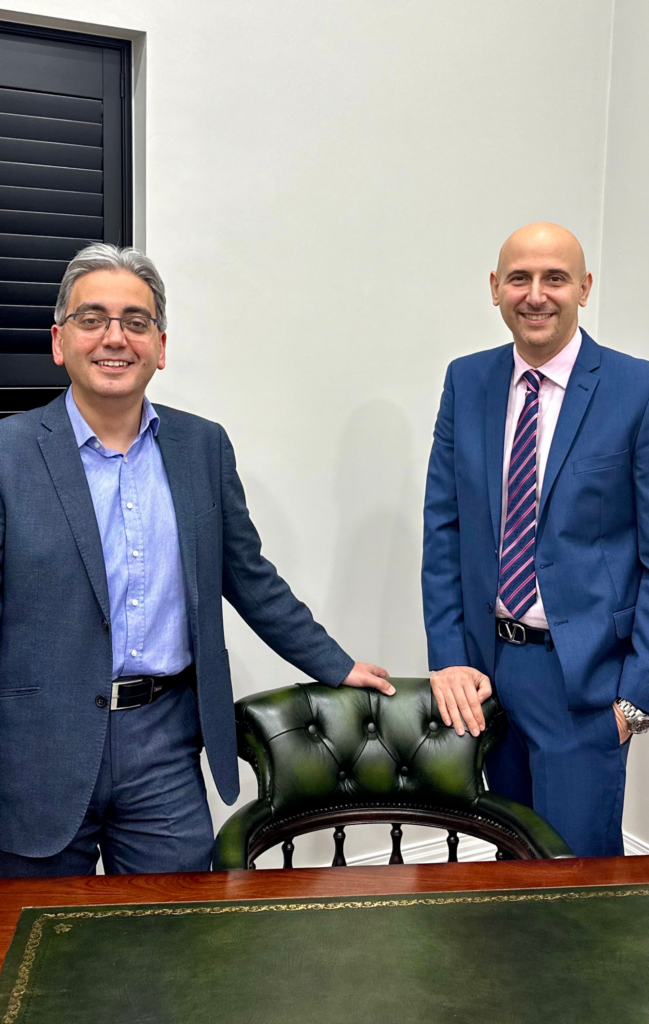 Skin Cancer Surgical Procedures
The most common way to treat skin cancers in the forms of lesions or moles is through surgical removal. This process is extremely effective, safe and quick as all of our removal procedures are carried out on a day basis, meaning you are free to go home the same day following the procedure. All of our removal procedures are carried out here in our CQC registered clinic by our skin cancer specialists and consultant surgeons Mr George Filobbos and Mr Mohamed Maher. During your consultation our surgeons will talk you though the recommended removal process and what to expect. So if you have been considering private skin cancer removal treatments or are simply looking to get started with an assessment we can help. Get in touch with our expert team today to find out more about all of the available skin cancer related services we offer.