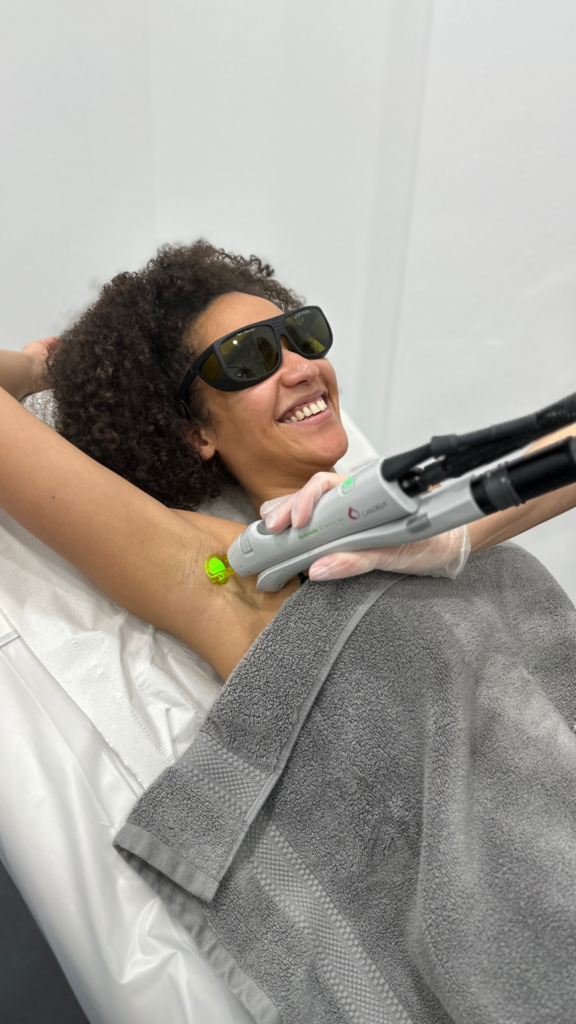 What is laser hair removal?
Laser hair removal is a cosmetic treatment that uses powerful laser technology to remove unwanted hairs from the body. It targets the pigment in the hair follicle and the energy from the laser heats up the melanin in the hair shaft. The heat then diffuses from the shaft to the bulb and bulge of the hair follicle. Laser hair removal can help achieve effective, long lasting results that simply can't be replicated with waxing or shaving.
Here at Victoria House Clinic our expert team of Level 4 Qualified Practitioners can help you achieve your desired results with effective, supportive treatments. 
There are a number of reasons as to why many people are choosing to opt for laser hair removal over traditional at home methods. Here are a few of the reasons as to why laser hair removal is so popular:

Laser Hair Removal Process
At our Birmingham clinic, we exclusively utilise the Candela GentleMax Pro system for laser hair removal. The GentleMax Pro is a medical grade laser from the worlds leading medical aesthetics brand.
The GentleMax Pro is not only the most effective method of hair removal but also the safest. We are able to offer our hair removal service to a wide range of customers as the system is suitable for all skin types ranging from the fairest to the darkest of tones (Skin types 1-6).
For your comfort a cooling system is used alongside the treatment, which can help reduce any pain or discomfort.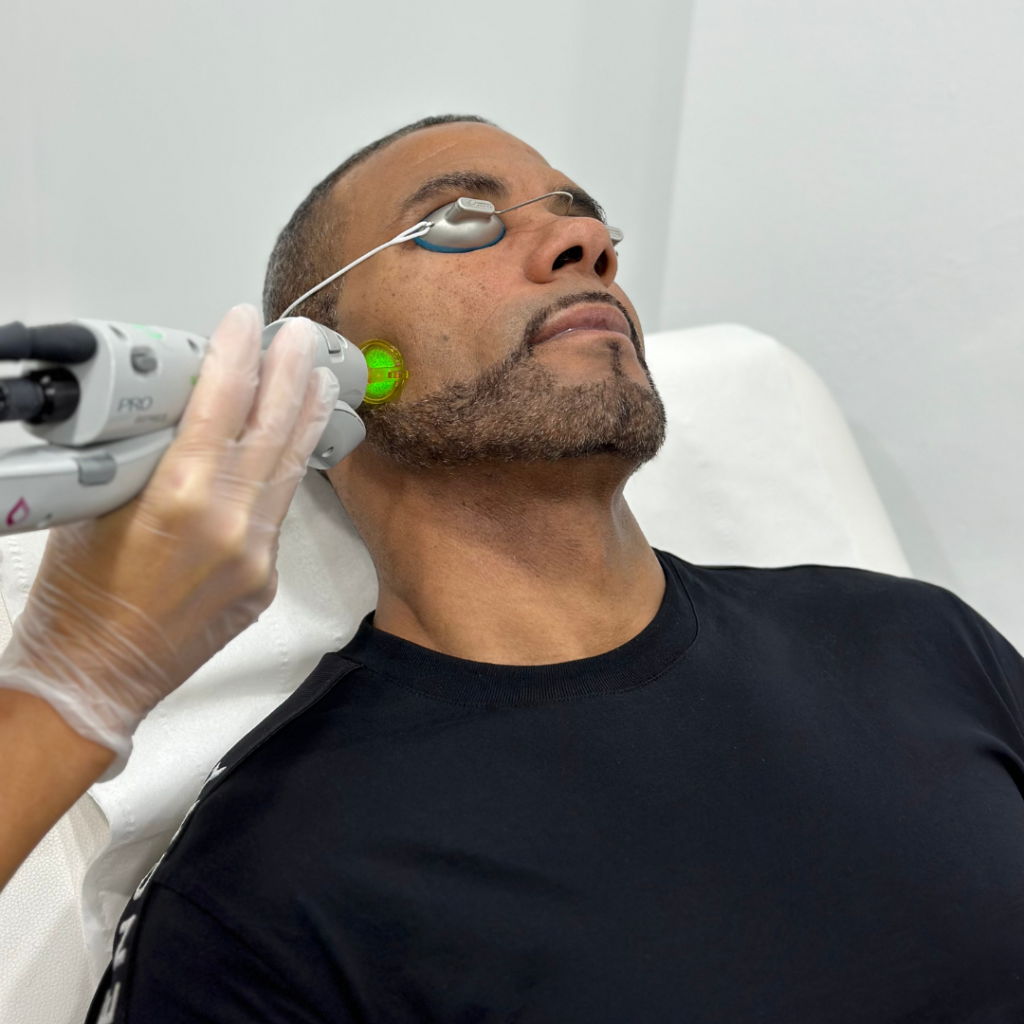 How do I know what skin type I am?
Our practitioners have years of experience working with a wide range of different patients, meaning they are skilled to be able to assess what skin type you are and the right setting needed for the laser machine. This is just one of the ways we ensure that your hair removal treatments with us are safe, effective and tailored to you. We're a CQC registered clinic which means that we have been recognised for providing a safe environment that puts patients first. 
If you did want to look into different skin types, then we've put together a guide that explains Fitzpatrick skin typing.
Laser Hair Removal For PCOS
PCOS is a condition that affects one in ten women and it's a hormonal imbalance that occurs when a woman's ovaries creates excess hormones. There are many symptoms that come with this condition, but one that we are able to help reduce here at Victoria House Clinic is excessive hair growth. Due to the imbalance of hormones women with PCOS can grow hair that replicates that of a male. Our laser hair removal treatments can help reduce hair growth amongst women with PCOS. If you are someone with PCOS that would like to explore your options and regain your confidence then please do get booked in for a consultation and one of our qualified laser specialists will be able to talk you through what to expect & answer any questions you might have. Check out our latest blog post for a further insight into how laser hair removal can help PCOS symptoms.
As part of our commitment to helping people look and feel their best. We would love to offer all women with PCOS 20% off laser hair removal treatments here at Victoria House Clinic. Please do get in touch with a member of our team to discuss further.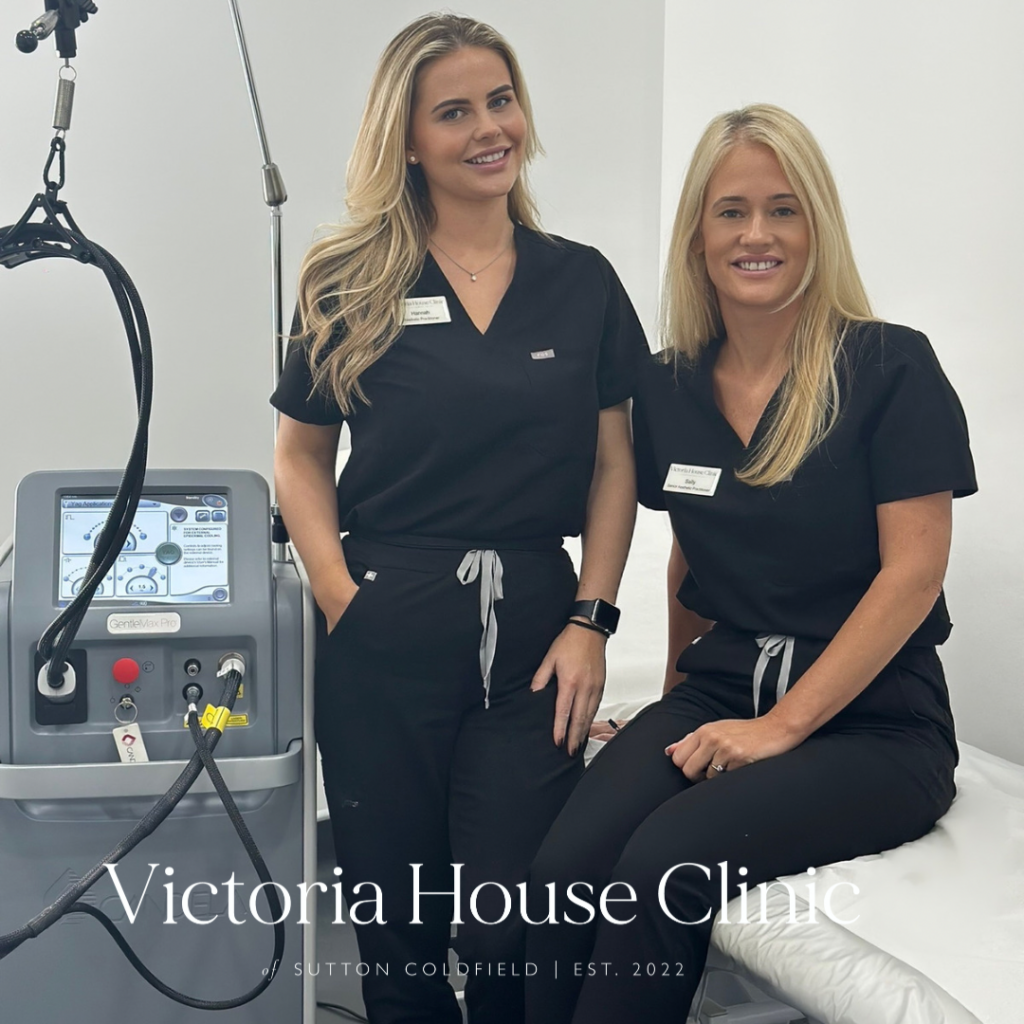 Sally and Hannah are our laser hair removal specialists here at Victoria House Clinic and between them have years of experience helping patients achieve effective, long lasting results. 
Sally has been working with laser technology since 2009 and her passion for lasers led her to gain her qualification in Laser & IPL Training. Hannah has also completed a level 4 in laser light and therapies. 
If you would like to start your laser hair removal journey then let's get you booked in for a free consultation and test patch. This is where you will be able to meet either Sally or Hannah and ask any questions you might have.



Interested in finding out more about our laser hair removal treatments here at Victoria House Clinic?

Tap the video to see a behind the scenes look at one of our treatments in progress.


Warning: the video contains flashing lights which may not be suitable for photosensitive epilepsy.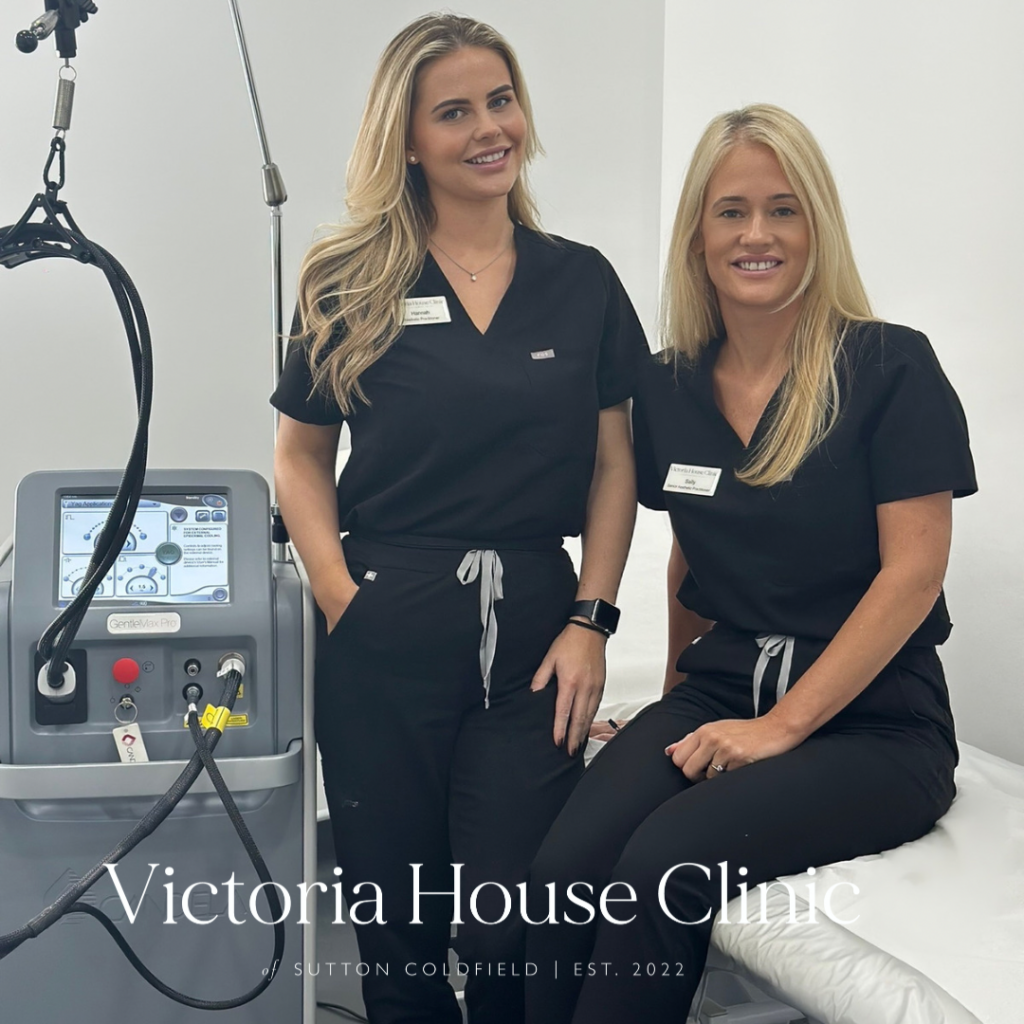 Before & After Results
Take a look at some fantastic results that have been achieved.
Before & After Results
Take a look at some fantastic results that have been achieved.
Before
After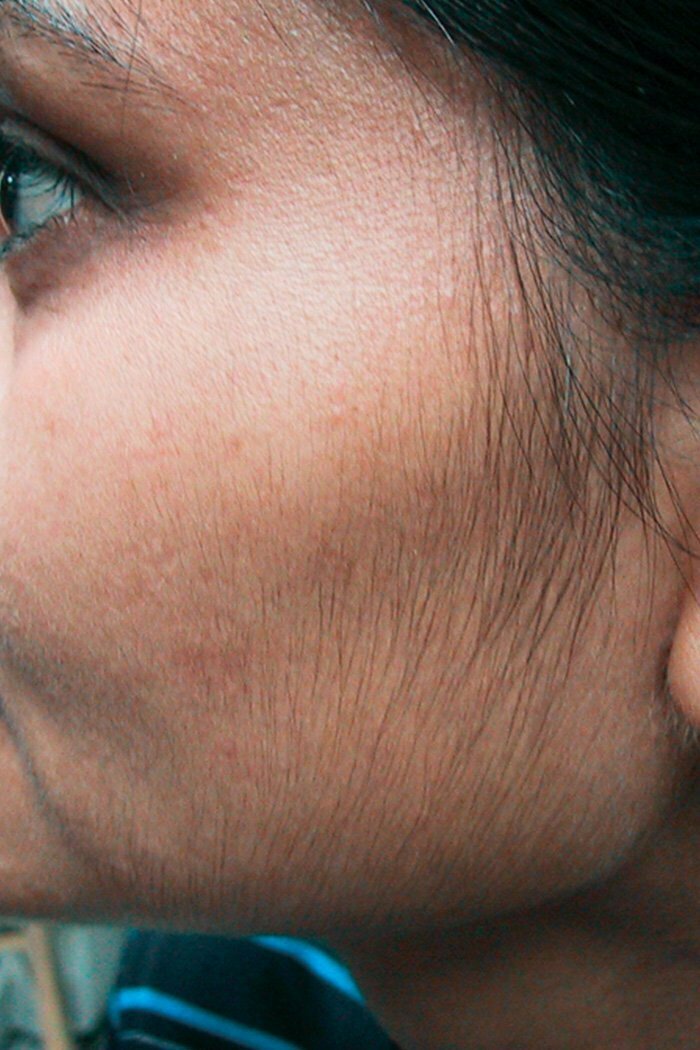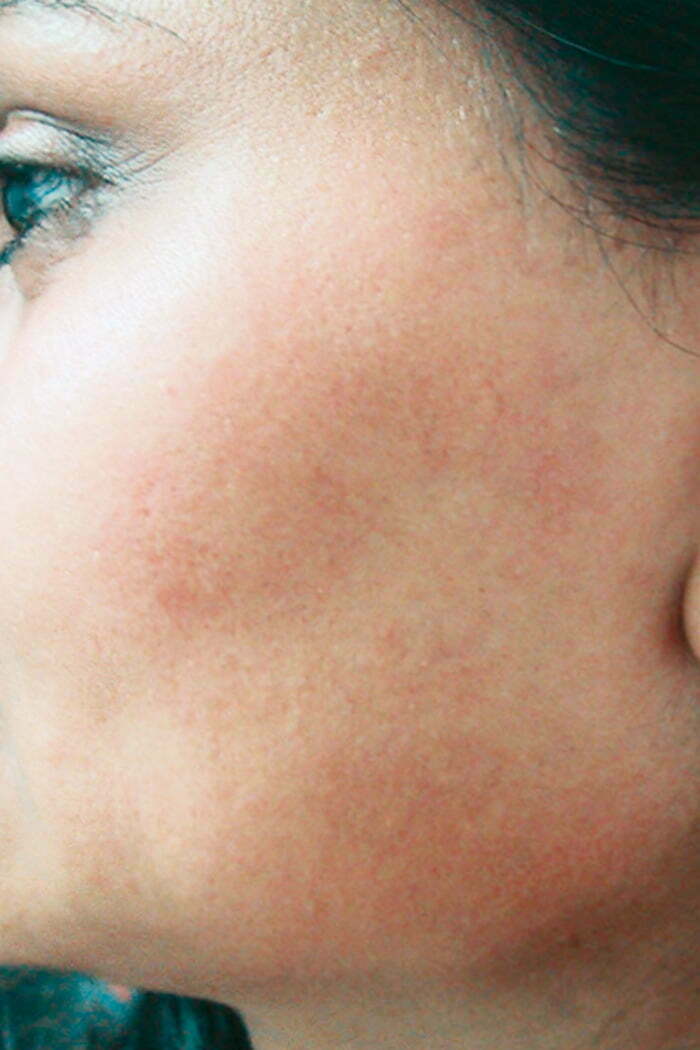 Before
After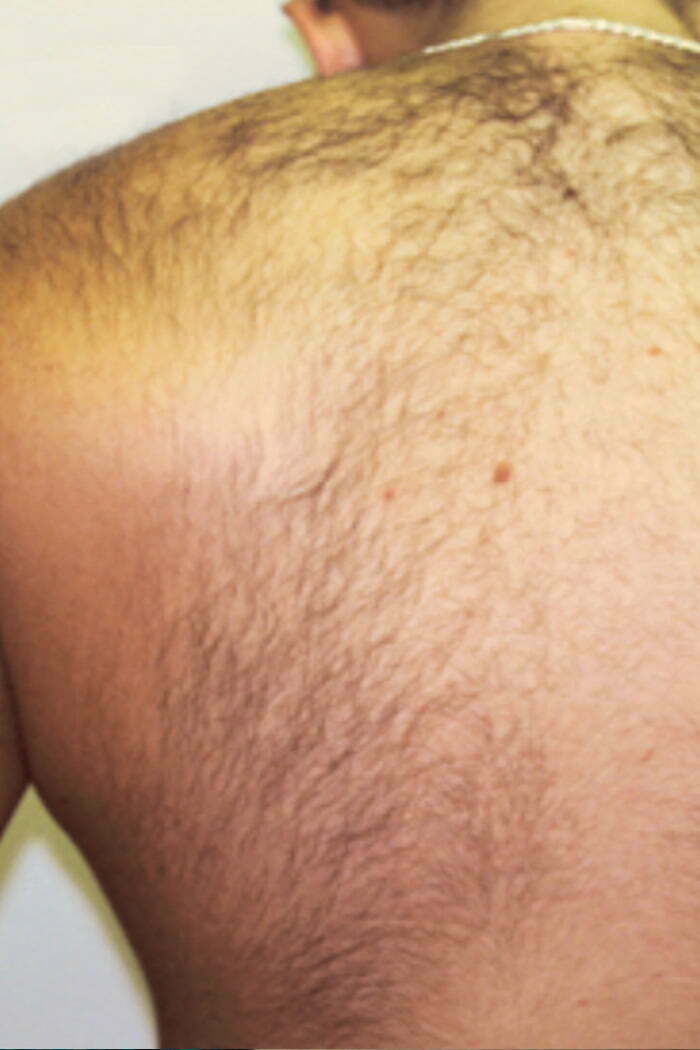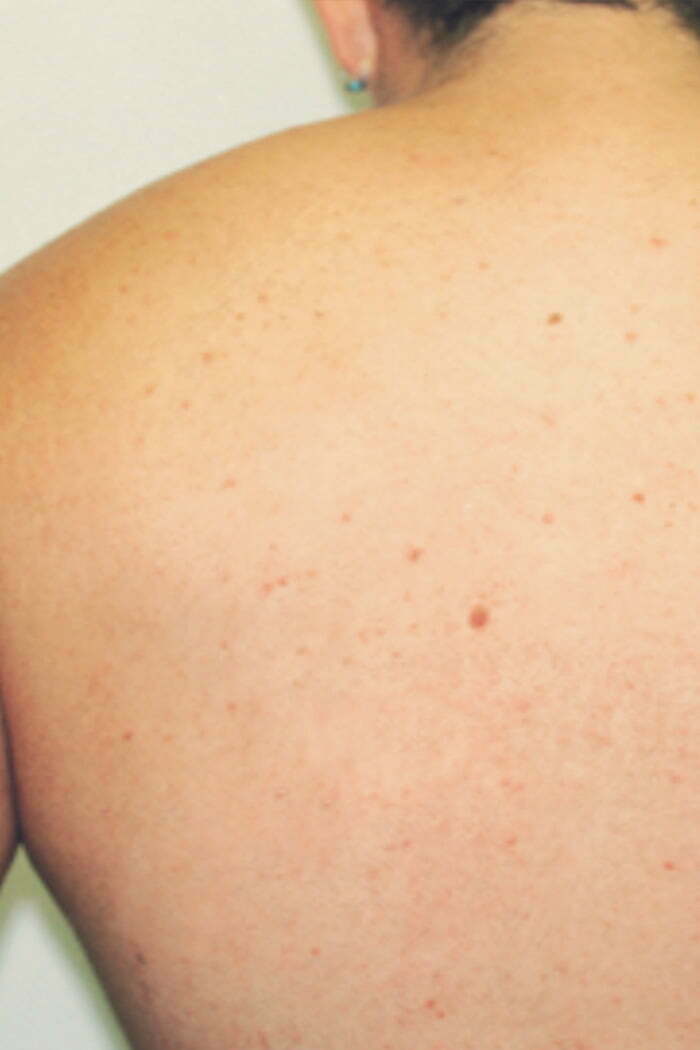 Before
After